Steem Engine Tools (Delegations and Undelegations) - Steem Tools
Hello Everyone,
Yesterday I completed the first version of Steem Engine Tools, a small set of tools for the Steem Engine platform.
The current focus is on Delegations, as this is a relatively undocumented/hidden part of Steem-Engine which I feel many users would find useful.
Steem Engine Tools: Delegation Viewer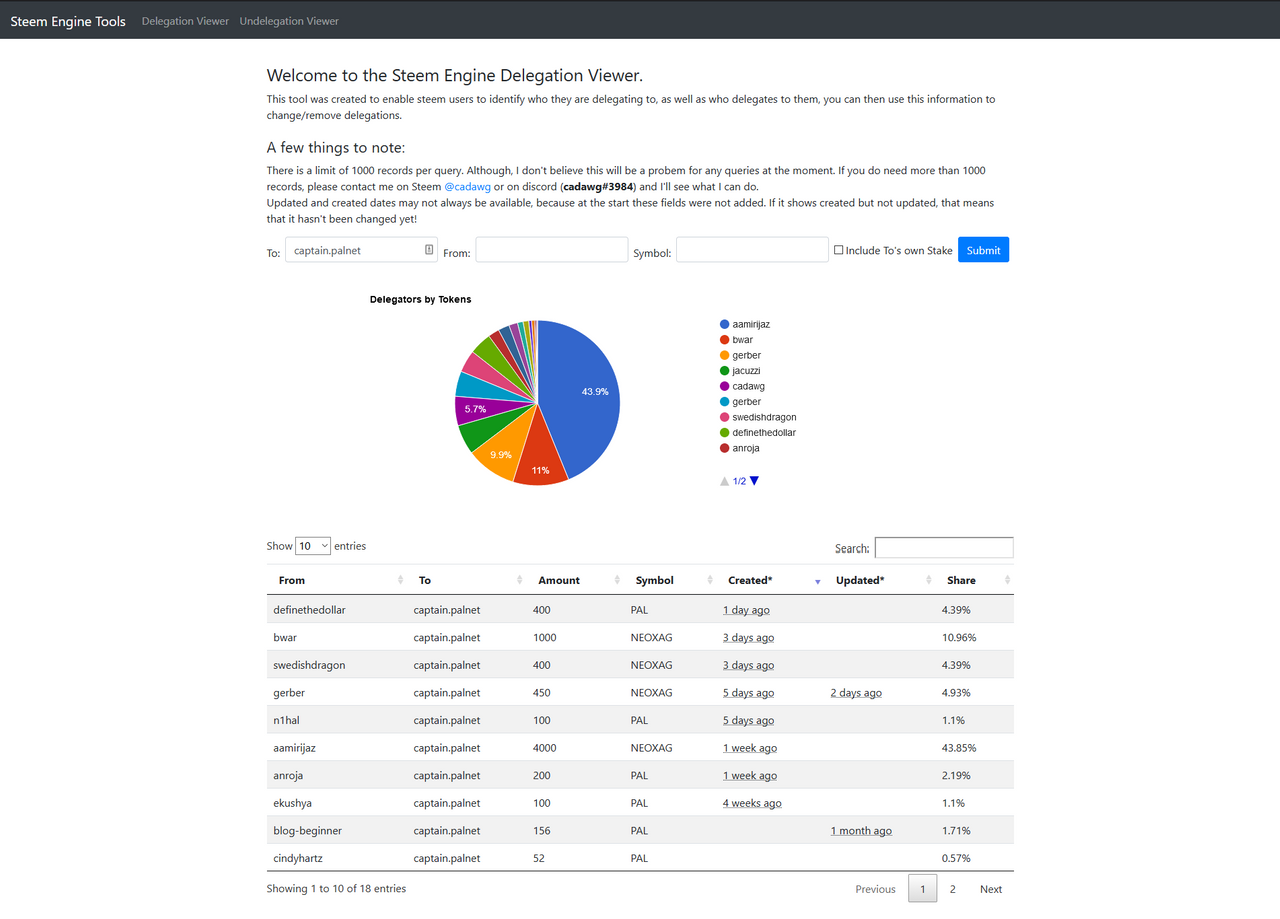 Link to example from Screenshot
With the Steem Engine Delegation Viewer, you can easily see who delegates to you or who delegates to you. You can filter it based on who it's from, who it's going to and what token it is. For the share column, you can even include your own power, this will be useful for delegation based services to work out how to share rewards with their delegators. This service also allows sorting based on all the forms and searching through the paginated table.
Due to the limitations of the Steem-Engine API, I can only show 1000 Delegations at once. Although, at the moment, this shouldn't be too much of an issue!
Steem Engine Tools: Undelegation Viewer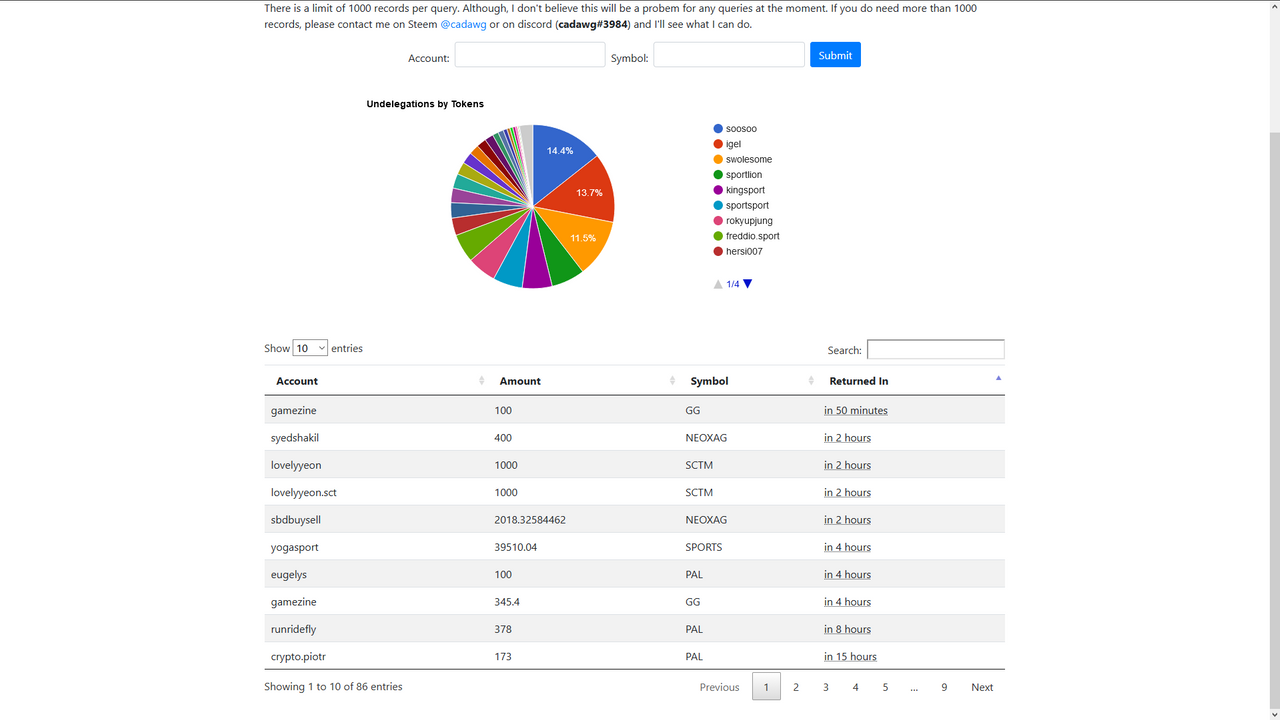 Link to example from Screenshot
With the Steem Engine Undelegation Viewer, you can view pending undelegation, although it only shows the delegating account, as that's all it needs to know and the time that the undelegation will happen (as well as tokens). It has all the same features in the table like the above. You can filter on Account and Symbol from the search.
Unfortunately, we can't tell you who the delegation was to, as this is not included in the accessible data and would significantly increase overhead.
I hope this will be useful for creating posts/charts about certain tokens and also that it will be helpful to everyone who uses delegations on Steem-Engine. Soon I will also be adding a donations page to help support the service, and donations will be much appreciated!
Have a great day,
~ @cadawg